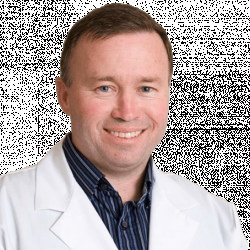 Peter studied hearing aid fitting at the world headquarters of Starkey Labs. He was able to have hands on training with the company's founder, Bill Austin. He has also undergone advanced training in the smallest, nearly invisible style hearing aids, and has expanded his education by traveling to Denmark to learn directly from European hearing aid manufacturers. He continues to attend conferences and training seminars to stay current on the rapidly evolving world of hearing aid technology.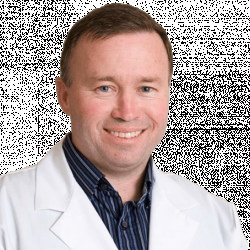 Latest posts by Peter Lucier, HIS (see all)
Hearing loss is one of the worst things that could ever happen to you. Losing such an important sense can have a significant impact on your life. Many things that you could enjoy, cannot be enjoyed anymore. You end up losing out on a lot of things in the world. Not being able to hear also puts you in grave danger. Hearing is one of the many senses we use in order to detect danger and perceive our environment. Living without hearing ends up being quite a difficult prospect for everyone involved.
There are many studies that have shown how significant hearing loss is when it comes to safety. People end up getting into a lot more accidents which leads them to have a lot of problems in life. When you have problems with hearing, it is essential to get it treated as quickly as possible. If you have hearing loss, it is also possible to have hearing aids and other electronics that can help you here again. These gadgets significantly improve the quality of your life and emotional well-being.
Prevalence of Hearing Loss
Hearing loss is quite prevalent in our society. It occurs in about 13% or one in eight of all people in the country. This means there are a lot of people walking around who are more prone to getting into accidents. You can't avoid what you can't hear and this means a lot of death is happening because someone can't hear the car coming. Hearing loss can occur even when it has not completely taken over a person. For example, there can be partial hearing loss which occurs in about one in six people who had an accident. It is easy to get into an accident when one of the most critical senses you have has been disabled. In a natural environment not being able to hear would be a death sentence. For example, if you are being stalked by a lion or another predator then being able to hear it is a critical part of being able to survive.
How Hearing Loss Makes You More Likely to Be Injured
A smoke alarm will let you know a fire is about to start. Having hearing loss will obviously prevent you from ever noticing the smoke alarm. This is one of many ways people get injured because of their hearing loss. As noted above, there are many other ways where not being able to hear will seriously hamper your ability to survive. Hearing loss is especially dangerous when it comes to people who mean to do you harm. If you're just sitting at home and someone tries to break in, you won't know that they did and you could end up in a lot of trouble. That is why it is critical for you to develop your other senses once you realize you are becoming hearing impaired. There will at least keep you in a safe state so you can always protect yourself.
Treatment for Hearing Loss
Hearing loss doesn't always have to be permanent. There are some people who have been able to reverse it. Usually, it is people who aren't hearing impaired and have not destroyed their ears. Sometimes, allowed sound can temporarily cause you problems with your hearing while other times it can completely destroy your eardrums. This is usually permanent. However, as time changes there are new technological developments that are changing the way we here. People can of thin here that have never heard before through new devices. In time, we will see hearing loss become a thing of the past when technology gets cheap enough for everyone to afford it.
How Hearing Aids Help You
Hearing aids are the most critical thing for fighting hearing loss. These devices amplify sound waves and transmit them to your brain to allow it to process them. Essentially, they do the work your ears would normally do and it leads to you being able to hear again. Getting one of these devices will help you avoid the pitfalls of being deaf and allow you to live a normal life. As they get cheaper there will be less hearing loss in the world which will lead to fewer accidents.