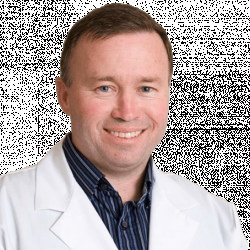 Latest posts by Peter Lucier, HIS
(see all)
Like the old saying goes, April showers bring Better Speech and Hearing Month! Every May, the American Speech-Language Hearing Association (ASHA) raises awareness around communication issues and hearing health. At Hearing Aid Specialists of the Central Coast, we couldn't be more excited to help people connect with the information and services they need to hear better and live better. Here are a few tips to help you stay on top of your hearing health.
Get an Annual Hearing Exam
There's no time like right now to make your hearing part of your routine healthcare check ups. Getting an annual hearing exam establishes a record of the condition of your hearing and makes it easier for your hearing specialist to identify hearing issues. Detecting hearing loss early can also make a big difference in how easily you adapt to treatment.
When hearing loss is left untreated it can worsen significantly. This is caused by changes not only in your ears but also in your brain. Your cognitive mind fundamentally changes the way it processes sound into meaning, adapting itself to compensate for missing information. The more your brain adapts to accommodate your hearing loss, the harder it is for it to adjust to hearing aids and assistive devices. Your best course of action: staying on top of your hearing with annual exams and treating hearing loss when it arises.
Hearing Loss Affects Your Total Health
Untreated, the effects of hearing loss ripple throughout your entire life. Hearing loss taxes our mental health as well as our cognitive ability. It can make you susceptible to diseases like depression, dementia, and anxiety as well as increase your likelihood of a falling accident and decrease your earning power.
The issues hearing loss can create with communication can severely disrupt your social patterns and mental health. Hearing loss is correlated with an increased likelihood of depression anxiety and social isolation. Because hearing loss often happens gradually, sometimes it can alter our behavior without clearly being identified as the root cause. For example, a person with hearing loss may start avoiding social situations they once enjoyed because changes in their hearing provoke stress and frustration. Changes in social patterns can isolate an individual or loosen their connections to their friends and family.
Hearing loss also creates a cognitive strain in your brain that can have serious consequences. As mentioned above, when our hearing delivers incomplete information to our auditory cortex, our brain has to change how it processes sound. This means more cognitive attention is given to understanding speech and other sounds and less is available for other important functions like balance and coordination.  Accidents increase when the brain isn't able to pay enough attention to spatial awareness, and this can lead to difficult injuries especially for older adults.
Recognize the Signs of Hearing Loss
Any sudden changes to your hearing are a cause for concern and it's important to pay attention to the signs of gradual hearing loss as well.  Sometimes changes are subtle, but that doesn't mean they can be ignored.
One of the most unusual things about hearing loss is that you can still hear things hear things, but sounds and speech will be harder to locate and understand. If voices consistently sound muffled or mumbling to you, it may be a sign you are experiencing hearing issues. If you find yourself often asking for people to repeat themselves, it is time to consider that you may have an unaddressed hearing issue.
Similarly, if volume controls on your television, stereo, radio and phone are consistently turned up towards the maximum volume, you may be using volume to compensate for hearing trouble. Hearing loss can also alter our social behavior. If you've stopped attending parties, public events or even restaurant dinners because your enjoyment has waned, your ability to hear effectively may be at the core of the issue. Correcting your hearing loss can help you maintain communication with those closest to you and the world at large.
Hearing Aid Specialists of the Central Coast
Hearing Aid Specialists of the Central Coast has built its name around customer satisfaction. We not only offer expert hearing aid fitting we tailor our services to your needs. Our mobile hearing services bring hearing testing, as well as hearing aid fitting and repair services to the comfort of your home. This May, take Better Speech and Hearing Month to heart and set up a free hearing evaluation with Hearing Aid Specialists of the Central Coast!