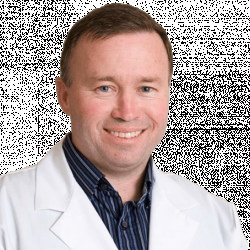 Latest posts by Peter Lucier, HIS
(see all)
Your holidays might look a little different than last year, but don't let that stop you from spending quality online time with your family and friends. One great way to connect with loved one over the holidays is with virtual family reunions. For anyone who's never had a virtual family gathering before, here are some tips for a successful virtual family reunion.
Take a Test Run
Before your holiday reunion, take some time to try out your online platform. Whether you're using Zoom or some other virtual space, go ahead and explore the program before your holiday gathering. Make sure you know how to troubleshoot some common issue your family might have. 
It's also a good idea to have a test meeting with your family before your virtual family reunion. This is a great opportunity to make sure you know how to set up the meeting, and everyone knows how to log in. You can also go over how to turn on or off the camera or the mic. Having a test before the scheduled family reunion can help you and all the family have a stress-free reunion.
Setting Expectations
For in-person gatherings, it's easy to tell people to come on over whenever it suits them, and plan the day as it unfolds. For virtual gatherings, it's important that you set clear expectations about the event. Make sure everyone knows what time the event is starting so everyone shows up on time. Talk about the schedule ahead of time, and make sure your family has time to prepare anything in advance. 
If you want to plan some holiday activities, it's a good idea to set expectations before the virtual family reunion. You can make up a schedule of the activities and send it to your family ahead of time. Everyone will know what to expect during the meeting and be prepared for any activities you have planned.
Move Your Traditions Online
Just because you're having an online family reunion doesn't mean you have to give up on your traditions! Get creative and find ways to move your traditions online. For example, if your family loves to share food, ask everyone to bring their favorite dish to the virtual meeting and show it off during the event. Or you can challenge your family to get creative with a particular theme or food item.
Do you play games as a family? Some games like Pictionary are easy to play in a virtual meeting. You could also ask a family member to find an online game you can all play together during the event. 
Is there a holiday album you always listen to in the background? You can't play music in the background during virtual gatherings, but you can set aside some time to listen to a few songs together, and keep the traditions alive. 
Hearing During the Virtual Family Reunion
If you have someone in your family who struggles to hear, there are a few ways you can make it easier to hear what's being said. These tips are great for hard of hearing family members as well as for family members who can hear clearly. 
Use a closed captioning program to provide live subtitles for your virtual family reunion.
Make sure every family member sets up their video in a well-lit space so you can easily see everyone's faces.
Remind everyone to use a large screen, like their computer or laptop. Joining the meeting from their smartphone will make it harder to see the whole group.
Ask your family to take turns speaking, and avoid interrupting each other. Taking turns makes it much easier to follow what's being said.
Remind everyone to speak clearly, but to avoid yelling. Speaking too loudly can distort sounds and make it harder to understand conversations. 
Get a Hearing Test
Do you have a family member who has a hard time hearing during virtual meetings? Encourage them to get a hearing test before the next online family gathering. Finding out more about their hearing loss can help them make the right decision for their hearing health. If you have a loved one with hearing aids, make sure they wear their hearing aids during your virtual family reunion so that they can enjoy the celebration and hear every word.