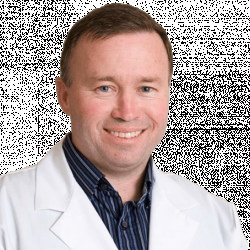 Peter studied hearing aid fitting at the world headquarters of Starkey Labs. He was able to have hands on training with the company's founder, Bill Austin. He has also undergone advanced training in the smallest, nearly invisible style hearing aids, and has expanded his education by traveling to Denmark to learn directly from European hearing aid manufacturers. He continues to attend conferences and training seminars to stay current on the rapidly evolving world of hearing aid technology.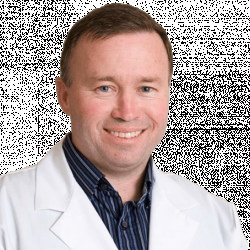 Latest posts by Peter Lucier, HIS (see all)
Hearing loss is a sensorineural and conductive affliction that's plagued humanity for thousands of years. In early civilizations, there was little anyone could do to cure deafness. As civilizations evolved and science along with them, doctors and healers began treating hearing loss the best way they could. Arguably, their efforts were hopeful and disastrous.
While it's not okay to poke fun at people suffering from hearing loss or deafness; it is okay to poke fun at the things people used to do to try to "cure" hearing loss. Firstly, doctors and old wives' tales alike promoted sticking things in ears to solve the problem. Doctors used to prescribe almond oil earplugs to musicians suffering from tinnitus. They didn't know it was tinnitus at the time, but that didn't stop them from prescribing weird objects and substances.
Doctors also used to tell patients that getting away from the rest of the world would make things better. It was commonly believed that people's ears needed to rest if they'd been exposed to certain noised too long or too many times. Today, that sounds incredibly pointless and makes no sense whatsoever, but they didn't know what's known today.
Also, back then, scientists and doctors were really into shocking people to fix them. While shock therapy is commonly associated with psychiatric treatment, galvanism was also used to restore hearing. Experts didn't fully understand how the inner ear worked and believed sending an electrical current into someone's ears would help.
Today, building ridiculous contraptions is a technological feat in medicine. Modern contraptions are smaller, more effective, and scientifically proven. Back then, strange contraptions only made people look funny. There was no proven science behind the contraptions made for people suffering from hearing loss, but that didn't stop healers from strapping people into those things.
The darkest days of practicing medicine involved do disgusting and painful things to try and heal people. Somehow, doctors got it into their heads that blistering was a good way to improve hearing. Using caustic plaster, people subjected themselves to this gross method because it was supposed to promote healthy ears. No one today understands how they came to that conclusion, but that's what they were doing back then.
The dark days also involved jamming things into people's bodies. When it came to hearing loss, doctors developed artificial eardrums and inserted tiny devices into people's auditory canal. While it seems like some futuristic technology that may have worked, the reality of artificial eardrums in the 1800s was painful and caused more problems than it solved.
Most people like to believe that modern society is too evolved to develop and promote such ridiculous cures for hearing loss, and they'd be wrong. Even today, companies and individuals promote strange remedies that are equally as bizarre.
Hypnosis is something that started thousands of years ago, and while it's helped people kick nasty habits like smoking; curing hearing loss is a totally different animal. At its core, hypnosis is a complicated process that doesn't work on everyone. So, how can it cure anyone of deafness? The reality: it can't. Despite what David Quigley says, hypnosis is not a cure for hearing loss.
Additionally, companies selling hearing loss pills and personal sound amplification devices are abundant in today's world. With advances in technology and pharmaceuticals, it's easy to believe that some laboratory somewhere really did discover something amazing. The reality of pharmaceutical progress is that it's an incredibly slow process and doesn't make it into stores overnight.
Personal sound amplification devices may also seem like a real cure, but they're not. They look and function almost exactly like real hearing aids, but they're designed differently. PSAPS are designed by engineers working for a corporation. Hearing aids are designed by engineers working alongside doctors.
When looking for a cure to hearing loss, the only answer is to schedule an appointment with a doctor who relies on modern technology and science. Meeting with a hearing professional is the only way to address hearing loss.