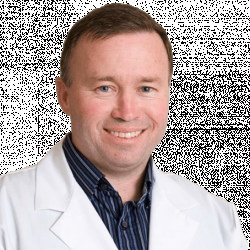 Latest posts by Peter Lucier, HIS
(see all)
Everyone needs human interaction. A healthy social life is a corner stone of human health and sanity.
As people age, it can be difficult to maintain relationships and keep up with a social life.
Staying social for a senior is especially important for maintaining good physical health and warding off the health risks depression can bring. By incorporating social activities for seniors into your life, you can maintain healthy relationships and build new ones.
Social isolation and Depression in Seniors
Roughly six million adults over the age of 65 suffer from clinical depression but less than 10% seek treatment. This could be due to several factors such as social stigma, inaccessibility to treatment, or simply not understanding symptoms. Older adults who struggle with social isolation may experience sleep disturbance, depression, and fatigue. Believe it or not, lack of social life can actually increase the body's inflammatory response and exasperate symptoms associated with Alzheimer's, rheumatoid arthritis, osteoporosis, cardiovascular disease, and even cancer. Staying social for seniors can be more powerful than medical treatment in supporting both physical and mental well being.
Consequences of Untreated Hearing Loss
When seniors ability to hear starts to fade it becomes harder to hear what is being said around them. This inevitably can make people withdrawal from social situations that they cannot hear and therefore opt out. A recent survey found that significantly more of the seniors with untreated hearing loss, not wearing hearing aids reported feelings of sadness or depression that lasted two or more weeks. Among respondents with more severe hearing loss, 30 percent of non-users of hearing aids reported these sad feelings, com-pared to 22 percent of hearing aid users. Because social isolation is a serious problem for some older people, the study also examined social behavior and found that people who don't use hearing aids are considerably less likely to participate in social activities. Among respondents with more severe hearing loss, 42 percent of hearing aid users participate regularly in social activities compared to just 32 percent of non-users. Hearing aid users reported significant improvements in many areas of their lives, ranging from their relationships at home and sense of independence to their social life and their sex life. In virtually every dimension measured, the families of hearing aid users also noted improvement.
Stay Social
There are many benefits of social activities for the elderly, so keep your social circle strong and encourage others to do so as well. Below are a few ways to reduce social isolation and improve longevity:
Join a Gym – Keep your body in shape and get out interact with people at the same time.
Take a Class or Join a Group  – It's important to get involved with peers. It's never too late to learn something new. Pursue what you loved in life and explore your hobbies and passions now that you have the time to do it.
Stay in Touch with Family and Neighbors – When you can find a little free time, don't hesitate to reach out to loved ones. Take a grandchild out for lunch, or ask a neighbor if they could use a hand it never hurts to stay in touch and in fact it can keep you engaged and connected.
Volunteer – Volunteering is a priceless way to serve a greater purpose and engage with people from all walks of life. Reach out to schools, community centers, animal shelters, libraries, and more. Get involved and make a difference.
Treating Hearing Loss with Hearing Aid Specialists of the Central Coast
One of the best ways that you can stay socially engaged as you age is to make sure you are not ignoring your hearing loss. If you suspect that you may have hearing loss contact us at Hearing Aid Specialists of the Central Coast. We can help you find the best hearing aids for your needs and lifestyle and keep you feeling healthy and social for years to come. If you are wearing hearing aids and they aren't helping as much as they used to it may be time to come it for an upgrade. Your hearing is too valuable to ignore. Contact us today for a rich and social future.