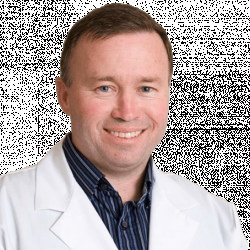 Latest posts by Peter Lucier, HIS
(see all)
If you're attending university or college this year, you have a lot on your plate. From attending lectures to getting papers handed in on time, to leaving room in your schedule for extracurriculars, campus life can be stressful. And if you're struggling to hear, some aspects of university life might seem almost impossible. Here are a few tips to help you have a great semester whatever your level of hearing.
Accessing the Right Resources
When it comes to hearing, we know it can be a struggle to understand what's going on, especially in loud, echoing classrooms, the huge cafeteria, or the endless hallways full of students and noise. But did you know that all institutions receiving federal funding, like your public college or university, are required to provide you with equal access to all campus activities? In fact, equal access to education is considered a fundamental human right, and your university takes it very seriously.
If you're struggling in class, or can't connect in your other on-campus activities, head to the Disability Support Services office on your campus and find out what resources are available to you. The disability advisors have all the info you need, and can help you find the right accommodations to guarantee your success. Getting a bit of extra help could make all the difference in receiving the grades you want.
Accommodations for Students with Hearing Loss
If you have hearing loss, there are a lot of accommodations you can access. You could be eligible for early registration, reserved seating, assistive listening technology, and subtitles on all media shown in class. You can also sign up for notetaking services to make sure you're not missing any important lecture material.
Reserving the Right Seat: In the classroom, make sure you pick the right seat so you'll be able to hear clearly. Try to sit near the front of the room, and in the middle of the row, so you won't be distracted by sounds from other students. If there is a loud fan or noisy door, make sure you're sitting as far away as possible from these distracting sounds so you'll be able to focus on the professor during lectures.
Getting Lecture Notes: Many colleges and universities have note taking services for those with hearing impairments or other disabilities. At the Disability Support Services office, you can request notes from all your classes. You'll have access to notes from student note takers who are attending your classes, and they'll usually be uploaded and available to you online within a few hours of class. You can check them against your own notes, and make sure you haven't missed anything important during the lecture.
Interpreting Services: If you understand ASL, you may be able to request an interpreter to help you understand lectures and participate fully in other non-academic activities.
Personal FM System: Do you have an FM System? You can certainly use assistive listening device to help you hear, is your professor agrees. This small device could be worn by you teacher or anyone else you're trying to hear, and the sound of their voice will be streamed directly to your hearing aids, allowing you to hear clearly.
Talk to Your Professors
During the first week of class, take the time to meet with each of your professors, either after their lecture or during their designated office hours. They're dedicated to providing you with quality education, and they'll be happy to help you in your academic pursuits. Explain your hearing loss, and any accommodations you might need in their class, such as reserved seating, closed captioning, use of an FM system.
Hearing Aid Specialists of The Central Coast
If you have hearing loss, and are worried about how the semester is going, visit us at Hearing Aid Specialists of The Central Coast. Our dedicated team of hearing specialists will help you understand your hearing loss, and work with you to find the perfect device that will have you hearing clearly in any listening environment. With advanced programs that reduce distracting background noise, directionality microphones that helps you focus on what you want to hear, and full connectivity features, you'll be able to enjoy your college experience without the worry. From the classroom to the football game and everywhere in between, you'll enjoy every aspect of student life.