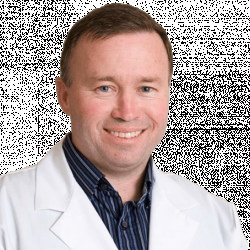 Latest posts by Peter Lucier, HIS
(see all)
If you use hearing aids to treat your hearing loss, making plans for unexpected disasters and weather emergencies can be challenging if you are not taking the appropriate precautions. Messages of emergency preparedness and weather awareness are often disseminated through radio and television announcements. It is important that this information be visible to accommodate people with different hearing disabilities.
From a natural disaster to unexpected emergencies in the home, the need to plan, practice, and store away information and materials specific for someone with hearing loss is vital. During an emergency, planning for the communication needs of someone with a hearing loss might help reduce stress and may even save a life.
Make sure you have installed the proper safety alert devices in your home
An emergency could strike at anytime, whether it is a fire, hurricane, tornado, earthquake or gas leak.  It is important to make sure that you have taken as many precautions in your home as possible to alert you or your loved ones with hearing loss of an emergency.
Fire Safety Alerts: Devices are available that alert an individual with hearing loss to fire or smoke in the house either through a bed shaker or flashing lights. Most devices work with the existing smoke detector. Contact your local fire department or fire marshal for possible free smoke alarms designed for individuals with hearing loss.
Weather Alert Systems: Weather alert radios are available that tune into National Oceanic and Atmospheric Administration's (NOAA) 24 hour/7 days a week National Weather Service broadcast. Weather alert radios are designed for individuals with hearing loss that indicate NOAA's alerts in closed caption messages as well as vibration or flashing lights. NOAA also has NOAA Weather Wire Service (NWWS), which offers a direct delivery of messages through email.
Smart Phones: Smart phones offer a wide variety of visual alerts, such as the Federal Communications Commission's Wireless Alerts System. Phones can be especially important during power and/or home Internet outages because they tend to continue working during a storm unless nearby cellular towers are damaged. Communications geared towards mobile apps and smart phones specifically for the hearing impaired are a necessary part of efficient and effective dissemination of emergency and weather information.
Pack an Emergency Kit
The basic materials packed in an emergency kit for anyone such as food, first aid, and clothing should remain the same. When someone uses hearing aids, additional items that can help with communication must also be considered.
Disposable batteries for those with hearing aids or cochlear implants. Keep about four weeks' worth of batteries in the emergency kit, in case there is no access to purchase or recharge batteries.
Waterproof/sealed container that is large enough to hold hearing aids or cochlear implants to protect if there is no shelter from the weather.
Consider a portable battery charger. Cochlear implants are more of a challenge during an emergency because their rechargeable batteries generally only last about eight hours. This is where a portable battery charger may be useful. The chargers themselves need to be charged, so be sparing in how much you use them.
Have the phone number of the hearing aid or cochlear implant company close, in case the device needs to be repaired.
Don't forget about the old-fashioned pen and paper for communicating with friends, family and emergency workers if you do not have access to your hearing aid or cochlear implant. Another old-fashioned technology, the landline telephone might prove to come in handy in an emergency. Even when cell phones, Internet, power goes, landlines still sometimes work.
Be in contact with your neighbors
Community can be invaluable with or with out an emergency. Form a support network. This applies to anyone who lives alone, with or without impaired hearing. Ask two or three friends, neighbors or coworkers to be in your network so you don't go through an emergency alone. Your network partners should make a plan to stay in contact during an emergency. They also should know your medical conditions and needs, and where to find emergency and medical supplies.
Stay on top of your hearing health with Hearing Aid Specialists of the Central Coast
It is important to make sure that you are hearing at your best! At Hearing Aid Specialists of the Central Coast, we provide comprehensive hearing health services. To find out more the best ways to deal with your hearing loss, contact us at Hearing Aid Specialists of the Central Coast today.